About
Donna has been designing homes and interiors for 30 years. With a degree from the Parsons School of Design, she opened her own firm in 1992 and an office in New Jersey in 1996. She formerly ran her own design studio out of Trouvaille on Beechwood Road, and she is now happily ensconced in her own retail space, where she displays a wide range of furniture, decorative accessories, lighting, fabrics, rugs, and more.
Her projects have ranged from a multi-million dollar estate in Greenwich, Connecticut, to a farmhouse renovation in Bucks County, Pennsylvania. Her work has taken her from Florida to Nantucket, and she has had the good fortune to work in many special places.
Her philosophy of interior design is to interpret a client's own sense of style into a well-designed room, both beautiful and comfortable. A space that stirs the senses.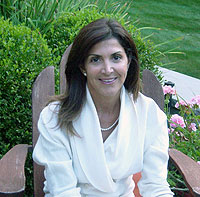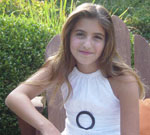 Twin Maples Showhouse Room
Chambe de Serenity, or A Woman's Retreat from a Hectic Day
A small space with room for one. A place to close the door, keep children, husbands, and pets on the other side. A place to steal a few moments alone, to listen to music, have a cup of tea or a glass of wine. A room of one's own, where you can go to retain your inner peace and go back out and face the world.